Quartz & Granite Bathroom Countertops
Do you need to update your bathroom countertops and live in Montana, Wyoming, North Dakota, or South Dakota? If so, you know beautiful and functional bathrooms are important, and Stone Wild Quartz & Granite is here to help.
We use the highest quality suppliers for our quartz and granite bathroom countertops. There are unique benefits for each stone type. When deciding to use quartz or granite for your bathroom, it is important to keep these factors of each in mind.
The benefits of quartz for your bathroom countertops
Strong and durable
Quartz is stronger than natural stone and has a higher tensile strength than granite. It is less likely to chip, scratch, or stain, so you can live a more stress-free life with your everyday use in the kitchen.
Hygienic and stain resistant
It is non-porous, so it resists staining more than granite, marble and concrete when it is properly sealed. It stands up to juice, red wine, tomato, tea, coffee and other sources of food and drink stains in the kitchen. Because it is non-porous, it does not hold moisture which can harbor harmful bacteria. It is often used in the hospitality, restaurant, and foodservice industry, as well as in medical facilities and schools, where hygiene is essential. Quartz is also nonabsorbent, so it does not retain any odors from food and drinks.
Easy to maintain
Quartz is easy to maintain. You can clean it with mild soap and warm water.
The benefits of granite for your bathroom countertops
Heat tolerant
Granite holds up to heat. This feature makes it ideal for kitchen surfaces to give you freedom while you cook.
Durable
The surface is porous and smooth, likely to resist staining, and it will not absorb liquids when properly sealed. It is easy to clean with a high-quality cleaner formulated for granite.
Luxury appearance with functionality
It is mined from the earth so the various minerals within the granite add depth and character making each granite countertop unique. Granite comes in breathtaking colors that will not fade with time.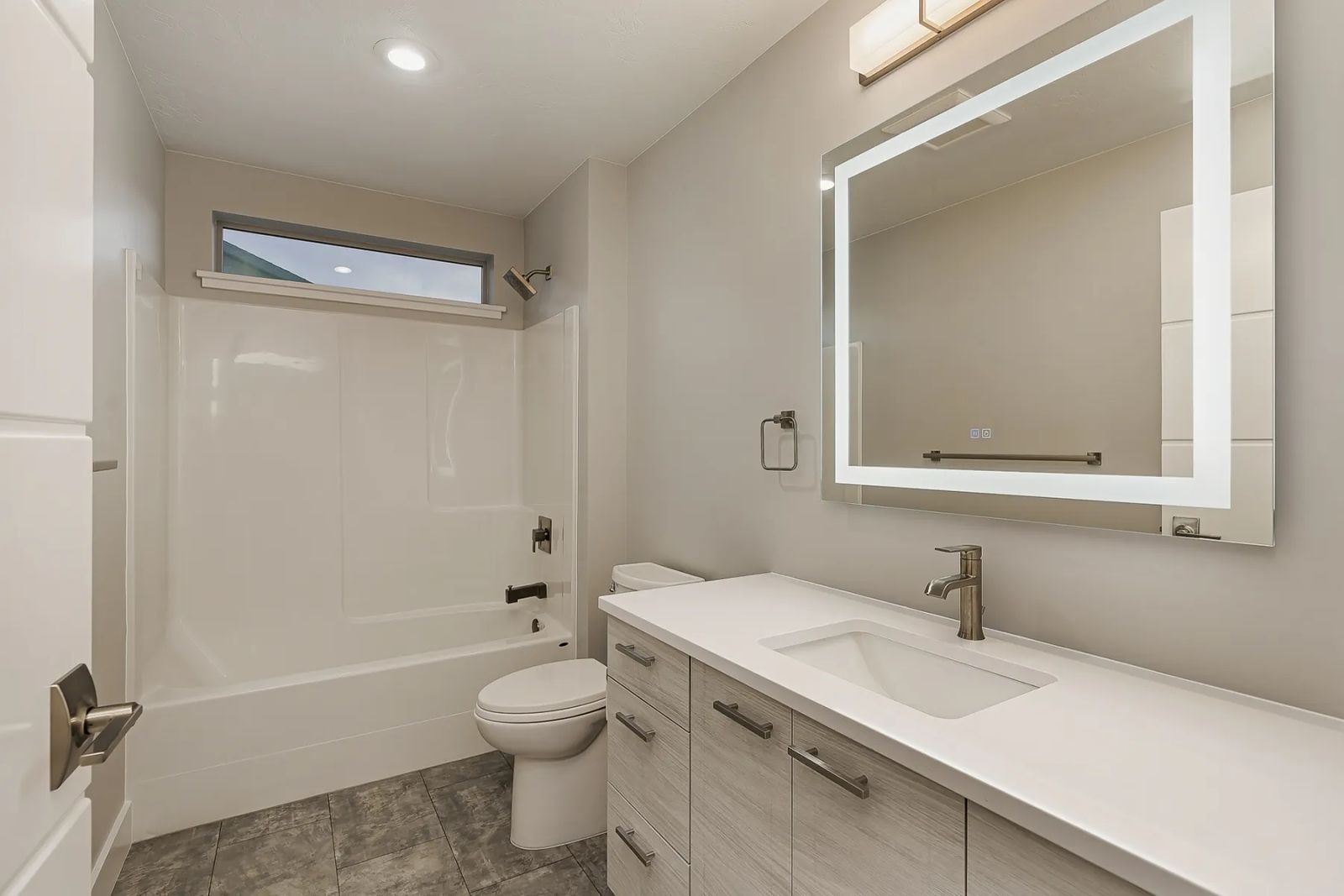 CUSTOMER REVIEWS
A shout out to Larry and the crew of Stone Wild!
I love my kitchen and master countertops. These guys were timely, meticulous, and kind. Their workmanship is beautiful. I couldn't be happier and I would highly recommend them if you are in the market for new granite or quartz.

Jamie M.
Stone Wild really surpassed our expectations. Not only did they interact in a completely professional manner, but they were happy to "brainstorm" about making the project our own. Everyone we came in contact with from the initial ordering of the product to the final installation was helpful, professional, courteous and informative while listening to our concerns and questions regarding our project. We highly recommend Stone Wild.

Lynn S.
Stone Wild exceeded our expectations in quality, experience, price and customer service! Kylee was an absolute blessing in assisting us in finding the countertop that would elevate our kitchen remodel to the next level. She took the time to educate us on the different types of materials available, allowing us to choose which would best serve our needs and wants. The kitchen is the gathering place in our home and our countertops always seem to be the topic of conversations as their uniqueness and beauty are hard to ignore. We cannot thank the team at Stone Wild enough for their expertise and will be returning for any future countertop purchases.

Candice K.
It was a pleasure to work with Stone Wild for our countertops. Kylee and crew were conscientious, professional, and great communicators.

Lynn C.
Call or email us to schedule a consultation